Our Kids Martial Arts Classes Build A Foundation For Success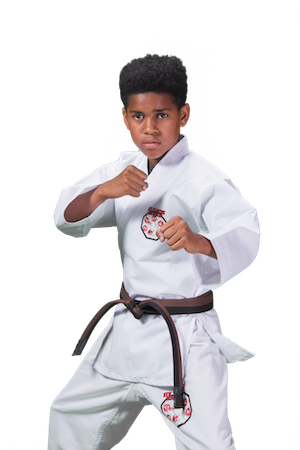 Give your child the best foundation of physical, social, and mental skills with our Kids Martial Arts classes at New Tradition Mixed Martial Arts. We're proud to offer you the most comprehensive kids program in Riverdale with age-specific programming and instruction in multiple Martial Arts disciplines.
Your child will love every minute of these action packed classes and they'll walk away with incredible life skills that will serve them for years to come.
New Tradition Kids Martial Arts Classes Are Perfect For All Experience Levels
Whether your child is a beginner or an expert, our Kids Martial Arts instruction is the perfect way to help them grow as a student and as a person. These classes are completely adaptable so that students who training for the first time can feel comfortable alongside classmates who are more familiar with Martial Arts techniques.
And as our students grow, our Kids Martial Arts program serves as the perfect foundation for them to build upon.
New Tradition Kids Martial Arts Classes include:
Little Dragons (Ages 4-6): Geared towards developing your child's focus, gross motor skills and pre-skill needs such as balance, timing, coordination and martial arts skill.
Juniors (Ages 7-12): Building from the ground up, these classes help students build sound fundamentals and promote skills like teamwork, leadership, and self-esteem.
Your Child Will Carry Kids Martial Arts Skills With Them For Years
The best part about our Kids Martial Arts program is not the punching and the kicking. It's the character building that we impact on each of our students. During each and every class, we preach core life skills like respect, attention to detail, and compassion for others.
From the classroom, to their social lives, and even into adulthood, your child will continue to use the skills they learned at New Tradition Mixed Martial Arts for years to come.
Benefits include:
Increased Confidence
Valuable self-defense skills
Essential communication and social skills
And a rejuvenated sense of accomplishment!
Get Started Today With Kids Martial Arts In Riverdale
Are you ready for your child to enjoy a class like no other? Join us at New Tradition Mixed Martial Arts and watch your child grow before your very eyes. Our Kids Martial Arts classes are perfect for students of all backgrounds and ability levels.
Take the first step today by filling out the short form on your screen. A member of our staff will be in touch soon to answer all of your questions and get your child all set up!